Let's have FaceTime. You've heard this so many times from iPhone/iOS devices users. This is a telephonic video application developed Apple to make calls on iPad, iPhones, and iPods. The app is easy to access, and all you need is to enter your Apple ID and start FaceTime.
Here's everything you need to know about What is FaceTime and how you can use it.
FaceTime System Requirements:
To make FaceTime video and audio calls on iPhone and iPad, you need to have the following things.
Have a secured internet connection

Users need to sign in with Apple ID on their FaceTime. If you didn't make your Apple ID, simply visit the website of the Apple ID account to create your ID for free.

You can also use a microphone or built-in microphone to make FaceTime calls.

A Mac with iOS X 10.9.2 version

An iOS device has an iOS 7 and an iPadOS device.

If you are using a Mac device for Group FaceTime call, you need to have MacOS 10.13.3 and updated version iOS 12.1.4.
Devices Compatible with FaceTime:
Apple devices such as iPhone, iPad, iPod Touch, and Mac are highly compatible with FaceTime. Moreover, you can also answer FaceTime calls with your Apple Smartwatch.
How Does FaceTime Work?
FaceTime App usually works on a strong internet network or Wi-Fi connection. You can have free internet FaceTime calls over a Wi-Fi connection or using cellular data. 

FaceTime can be initiated between two compatible devices, such as iPhone X and iPhone 13, and so on. 
Video call through FaceTime is a cup of tea. Simply open the FaceTime application on your iOS devices and click on the "New FaceTime."

Choose the contact and tap "FaceTime."
FaceTime Video vs. FaceTime Audio
FaceTime can be used to make video calls and audio calls. These are the two standard ways to make the calls on FaceTime. Moreover, you can also initiate the Group FaceTime video call and audio calls. 

This is a great option to have end-to-end encrypted calls. FaceTime is generally a voice-based audio call feature. 

This often offers better voice and audio calls. The calling feature is similar to what you get on Skype. The FaceTime video is also similar to the video features of Google Duo. 

Now, you get a screen sharing feature, which allows you to share the screen with other users and enjoy watching movies and other content together. 
Also Read:
Frequently Asked Questions:
How can you FaceTime on
Android?
Unfortunately, there is no way of making FaceTime using Android. However, with the release of the iPadOS 15, iOS 15, and macOS 12.0, you can also enjoy FaceTime on your Android phones. 
Why is FaceTime not working?
Sometimes, due to technical issues and network issues, FaceTime doesn't work on your device. If you face such issues, restart your iPhone or other devices to work. Another reason is that maybe there is a network issue on the other side. If you're unsure about the network, then wait for some time and call again. 
Can I FaceTime on my computer?
Windows PC is unable to use FaceTime feature on laptop and PC. You can engage with the FaceTime feature using a friend's Apple device and other features. 
Where do FaceTime photos go?
FaceTime photos are directly saved to your iOS device. If you want to video FaceTime photos, open the app gallery and see the Photo. 

Are FaceTime calls free?
Yes, FaceTime calls are free if you are using a Wi-Fi connection. 
Bottom Line
This is all about what is FaceTime and the things required to make the FaceTime call on iOS and other devices. However, you need to make sure that you have a strong internet connection and Wi-Fi connection.
In addition to this, if you are using FaceTime call on Mac, you must upgrade to Mac iOS 12.0 and other upgraded versions. The FaceTime feature is applicable on iPad, iPhones, and all other iOS devices. You can enjoy calling for free and sharing the screen with other friends.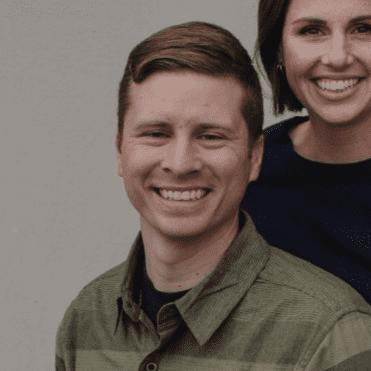 Hi, Welcome to Facetimeforpc Myself Edward, Author and Founder of this blog. Im an application developer and loves to code for software and games. I have started this blog with my friends suggestion as we faced some issues with facetime during our daily chats.