What is better for video conferencing? FaceTime or Zoom? With many video conferencing apps available, these two biggest contenders are giving tough competition to each other.
While Zoom is an official app for conducting meetings online, FaceTime ensures friendly conversation with friends and can be used for video conferencing. Zoom offers amenable features to conduct meetings. But FaceTime provides seamless clarity to video calling.
Hence, deciding on the right option is a tedious job. FaceTime vs. Zoom –there's a long debate in both. Keeping that in mind, we're here going to compare both of these apps so you will be able to decide in a better way. Let's get started.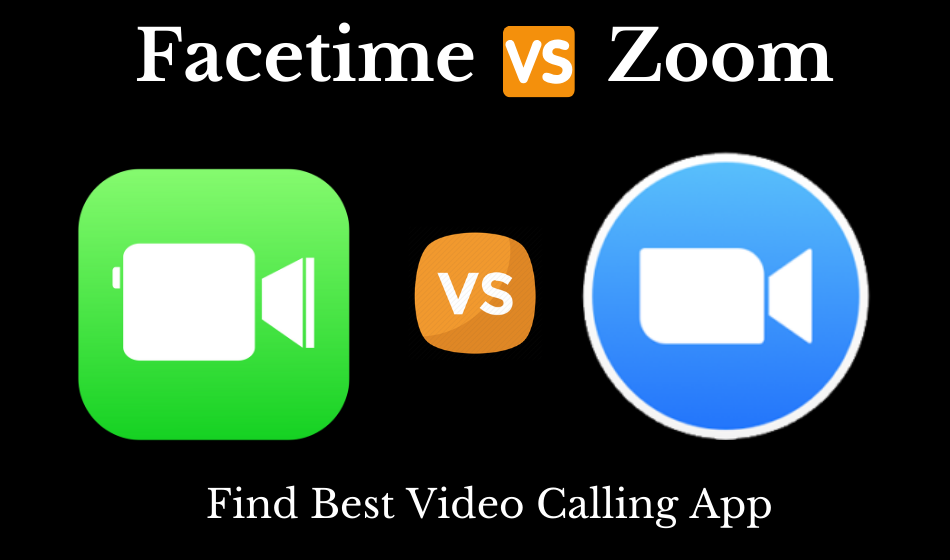 What Do You Get With Zoom?
Zoom is a leading video conference platform with many exciting features and ease of access. The most popular features of Zoom are: 
Share the Screen

Record Live Meetings

Integrated Chat option per meeting

Mute participants

Create polls

A virtual hand raises for requesting to speak
Besides this, it offers virtual background, which allows you to set video and image as your background during a video conference. A feature known as "Touch up My Appearance" allows applying a filter to smooth out your skin. Zoom Meeting features don't end here because, as a host, you can add 100 participants at once, and those who pay for the meeting can add up to 1000 participants.
What Do You Get With Facetime?
FaceTime is a simple video calling feature available on iPhones. It lets you make video calls from your iPhone to others for friendly conversation. FaceTime offers you minimal features in comparison to Zoom. But if you need to have a quick video call with a coworker, this app can be excellent in its job.
This app allows you to change audio settings/video settings and much more. You can add 32 people at one time using their contact names, email addresses, and phone numbers. In addition to this, the app lets you create a link and send it to a contact with whom you want to have a video call.
You can even add various fun effects and leverage custom Emoji. Although features aren't useful for professional video conferences, it would be great fun.
Facetime lets you make a group call with up to 32 people at once. After creating a call, you can add people using their phone number, name, email address, and other such details. Or, you can create a link of video call and share it among the people you want to attend the call using WhatsApp and other applications.
Zoom Vs. Facetime – How To Decide Which Is Right For You?‍
Zoom is the perfect app if you want to initiate a video conference with a team. But if you want to have a casual, fun talk, FaceTime would be great. But do they offer the same features? Of course not! Thus, before residing over any of these apps, it is vital to understand the features and compatibility of Zoom and FaceTime. So, let's have a look.
FaceTime vs. Zoom: Device compatibility
Zoom will always be at the upper hand in terms of device compatibility. Zoom works on iOS, Android, Windows, and macOS platforms. You have many choices to use the app and connect with people with different devices.
Moreover, Zoom also offers various plugins, additional software, and extensions. On the other hand, FaceTime comes with certain limitations. Earlier, you could only make video calls with a person with an iOS device. But now, with iOS 15, you can add Windows, Android, and others. Furthermore, it doesn't offer several extensions like Zoom.
FaceTime vs. Zoom: Video quality
Zoom Meeting app offers 18080p quality and an HD version for video calls. However, the video calls on Zoom aren't excellent for recording. At the same time, FaceTime does offer HD quality video calls and even offers video calls in Portrait mode. This means you can blur the background as you do in portrait photos. 
 Facetime Vs. Zoom: Audio Quality
Zoom Meeting offers decent audio quality. It offers background noise cancellation and fidelity audio features but doesn't work up to the mark. You may get disturbed background noises and interrupted audio. But FaceTime can be your upper hand in terms of audio quality.
It offers features like voice isolation and spatial audio with the iOS 15 update. With the spatial audio quality, you can hear a person's voice from the direction in which they are sitting. This could be excellent for eliminating monotonous behavior in the device.
FaceTime vs. Zoom: Grid Mode
Zoom offers a grid view angle in video calls. This means you can switch to the grid view to have a gallery view on the device. Moreover, you can also view around 49 participants in the grid view. Recently, FaceTime also offered grid mode on all iOS devices. It does work with six people in a single frame but with more than 6.
Facetime Vs. Zoom: Share play Vs. Screen Share
Zoom offers a screen sharing feature which means you can easily share the screen with another participant so that they can have a sneak peek of your screen. But, you cannot stream video or listen to the audio when you are sharing the screen. Like Zoom, now you can also share the screen with FaceTime. The new iOS 15 offers a new feature known as SharePlay, which allows you to watch movies, listen to audio, and share it with your friends. You can directly switch to audio streaming apps such as Apple Podcast and others to share the content.
Facetime vs. Zoom: Pricing
Facetime Vs. Zoom: Security And Privacy
Apple is always particular about its privacy and never disappoints its users. FaceTime calls are end-to-end encrypted, meaning you can only access and share data with the sender and receiver. Zoom doesn't match the security level as of FaceTime. But it doesn't mean Zoom is unsafe for meetings. It does offer security features and improves to deliver a seamless experience. However, overall, FaceTime will be a winner.
FaceTime vs. Zoom: Features
FaceTime Pricing
This app is free for Apple users.
Zoom Pricing Plan
Zoom offers four different plans, which are given below:
Free Plan
40 minutes of meeting
100 participant
Online support
Group collaboration
Pro Plan ($14.99/month)
All the basic features include:
Admin control
Reporting
Assign scheduler
1 GB MP4 recording
Business Plan ($19.99/month)
Ideal for small to medium businesses as it covers all the essential features, including:
More than 300 participants
Admin dashboard
Single sign-on
Enterprise Plan ($19.99/month)
Excellent for large entrepreneurs.
Zoom Features
Annotation, whiteboarding, chat quickly for instant collaboration, and breakout rooms.
Application sharing and screen sharing
Dynamic voice detection feature
Call scheduling and plugin scheduling feature
Meeting recording to the cloud and device
Allow around 100 participants as add-ons for large meetings
Forty minutes of video conference with the free plan. You can add more than 2 participants.
FaceTime Features
Add up to 32 people for group FaceTime
Free to use
Activate FaceTime with Siri
Use FaceTime on Apple TV for better video quality
Parental control to set a time limit for FaceTime calls
Work over cellular and Wi-Fi network
Integrate calls with recent ones that you made on your phone
When To Use Zoom & When To Use Facetime
When to Use Zoom 
Zoom Meeting is best for professional video conference calls because it helps to organize meetings and set participants properly. It provides features like screen sharing, business meetings, teaching, etc., to initiate formal calls. Moreover, you can use this application on almost all devices and support browsers.
When to Use FaceTime 
As discussed above, FaceTime is only accessible only Apple users. It would be great to use if you have a small team, friends, and family using Apple devices. This app is excellent for casual conversation and one-to-one meetings.
FAQs
Can I use FaceTime instead of Zoom?
If you have fewer users and want to conduct an informal meeting, FaceTime will be best instead of Zoom. But if you want to add more people, we recommend having Zoom for a better experience. Apart from this, FaceTime is only accessible to iPhone users, so it would be difficult to add all people who are not using iPhones. 
What is better: Zoom or phone call?
If you want quick feedback with better clarity and seamless experience, Zoom is better s compared to a phone call. On Zoom, you can have a virtual meeting with your team, get opinions easily, and even record the meeting for later access. Therefore, it would be better to have Zoomed. 
Which is safer: Zoom or FaceTime?
Both are excellent in terms of security and encryption. The calls and meetings you conduct on both these apps are end-to-end encrypted so that you will be in a safer mode. 
Is Zoom better than Skype or FaceTime?
Zoom, Skype, and FaceTime are the biggest competitors of each other. However, Zoom offers more solutions and features than Skype and FaceTime if you want to conduct a business meeting. 
What are the disadvantages of Zoom?
Lack of comment control and HD video conference support is missing on Zoom. 
Why is everyone using Zoom instead of Skype?
Zoom has better solutions and allows you to add a hundred users simultaneously. This would be perfect for conducting business meetings. Moreover, Zoom is easy to use as compared to Skype. Non-techies can easily use Zoom. 
Bottom Line: 
So, here we end our debate between FaceTime vs. Zoom. If you are looking for video conferencing for virtual business meets, we would recommend having Zoom because it offers various features and lets you add people easily. FaceTime app would be the ideal option for the people who are using iOS devices and need to conduct virtual calls with friends and other people.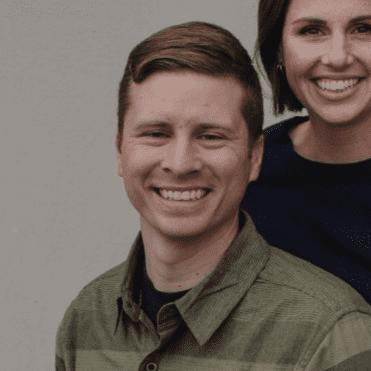 Hi, Welcome to Facetimeforpc Myself Edward, Author and Founder of this blog. Im an application developer and loves to code for software and games. I have started this blog with my friends suggestion as we faced some issues with facetime during our daily chats.