Video calling is becoming quite popular among the masses in 2020. We are all moving towards a future where online connectivity has become an essential and central part of our day to day lives. As the coronavirus pandemic is locking people in their homes, the more we want to reach out to the friends and family miles away. Facetime and Zoom are two of the most popular video calling applications available currently on the majority of platforms.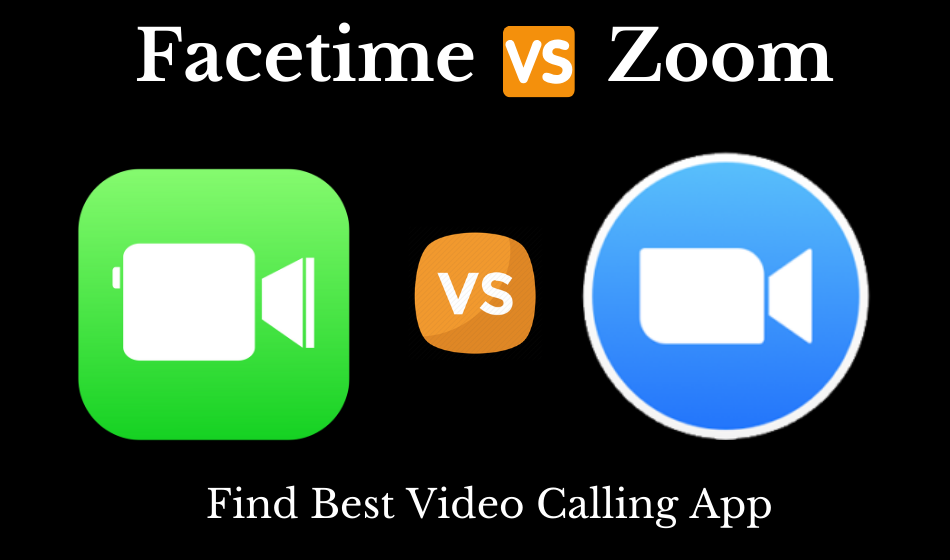 Conference calls and online meetings have been made infinitely easy using both these apps. Both of these applications are unique in their way and offer great features to the users. It all boils down to the situational requirements of the individuals. Today we are going to compare the two and find out which one is the best.
Zoom Vs Facetime – Important Comparisons
1. Zoom:
Zoom is a recently released video conference calling service which has taken the world storm. In the current coronavirus situation, the zoom has become a savior for countless university students and businesses. The platform became highly glamorized during this coronavirus pandemic due to its uses and true potential being finally realized. The purpose of the application went up almost 67% from early March as schools, colleges, and universities shifted online. They are registered as Zoom Video Communications under the San Jose, California companies registrar.
It is an all in one virtual assistant for users who want to do online meetings, video conferencing, webinars, chats, and online collaborations. Zoom is now also being embraced the younger generation for connectivity between friends and family. The GenZ and Millennials started to make regular use of this platform for online hangout with friends. Many are even using it for Zoom Blind Dates.
2. Facetime
Facetime is the flagship video calling apparatus offered Apple to the millions of iOS and Mac OS users. It is one of the widely recognized videos messaging software. The services of the application are well known, and it is well equipped with some great features. Facetime is available on all iOS devices with a front camera, and it is supported on every Mac Device, which has version Mac OS X 10.6.6 and above installed with a front camera.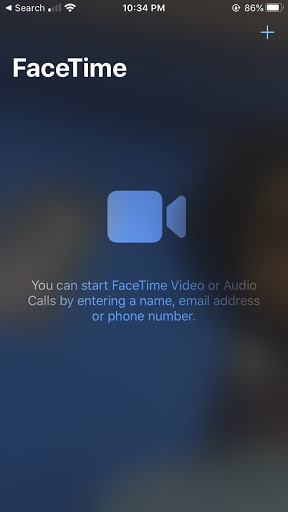 Facetime also has an audio-only subsidiary available for users with iOS 7 and above. It offers VoIP calls and allows you to connect with people all around the world for free. The video calling platform has been available on iOS devices ever since 2010. It is the most popular video calling software. Users can make facetime to facetime calls all around the world for instant connectivity.
Facetime VS Zoom: Features
To have a better understanding of which application is better in terms of use, let's have a features showdown. This will help us to have a more in-depth knowledge of both the apps and help us realize which one is the suitable one for our needs. Here is a direct comparison of features that will allow us to learn more.
| FEATURES | ZOOM | FACETIME |
| --- | --- | --- |
| Grade | Industry Grade | Consumer grade |
| Availability | It is available on all platforms, i.e., Windows, Android, and iOS | Available only on limited iOS and Mac Devices |
| External Downloads | Requires you to download and install the Zoom client on your devices. | Comes pre-installed on all iOS and Mac devices which support the application |
| Voice Calling | It offers a subscription-based service for phone calls. The premium subscription will allow you to make VoIP phone calls to anyone around the world. It is comparable to Skype and is an alternative to a mobile communication | Facetime has an internal environment which helps you to make free VoIP calls. It connects you instantly over voice call to any other Apple device owner with facetime enabled. |
| Meetings | Zoom can be useful for hosting and joining meetings. It is beneficial for college and university students in times of crisis like this. | The Facetime application cannot be used to host or join meetings. |
| Small Scale Use | One to One meetings can be done, but there is no separate feature for it. Anyone with the access code to even closed meetings can join your video calls. | Facetime is the pinnacle of one to one communication. It is the perfect application to catch up with friends after a long and tiring day over a video call. |
| Contacts | It can be used to connect with your contacts. You can add and create new contacts on the fly with the application. Old contacts can be updated connecting the email accounts which hold those contact details. | Facetime allows you to connect with your phone book contacts instantly. This is useful because it is majorly a mobile-centric application. Now you can call with anyone around the world just one tap on your phonebook. |
| Messaging | Zoom offers chat features for free of cost on their online social media platform. It is majorly used to host big group chats. However, it can also be used for 1:1 conversations over the internet with your contacts. | Facetime doesn't offer any specific chat option to its users. Apple has the iMessage application for it, which is an entirely different platform of apps in itself. |
| No of people | Zoom can be used to host meetings for upto 100 people at a time for free of cost. | Facetime can only be used for 1:1 Video chat conversations. |
| Subscriptions | Zoom is available in free version as well as a paid subscription based service. | Facetime is completely free to use. |
Uses of Facetime and Zoom:
Let's have a look at situations in which the applications are useful to the consumers.
1. Facetime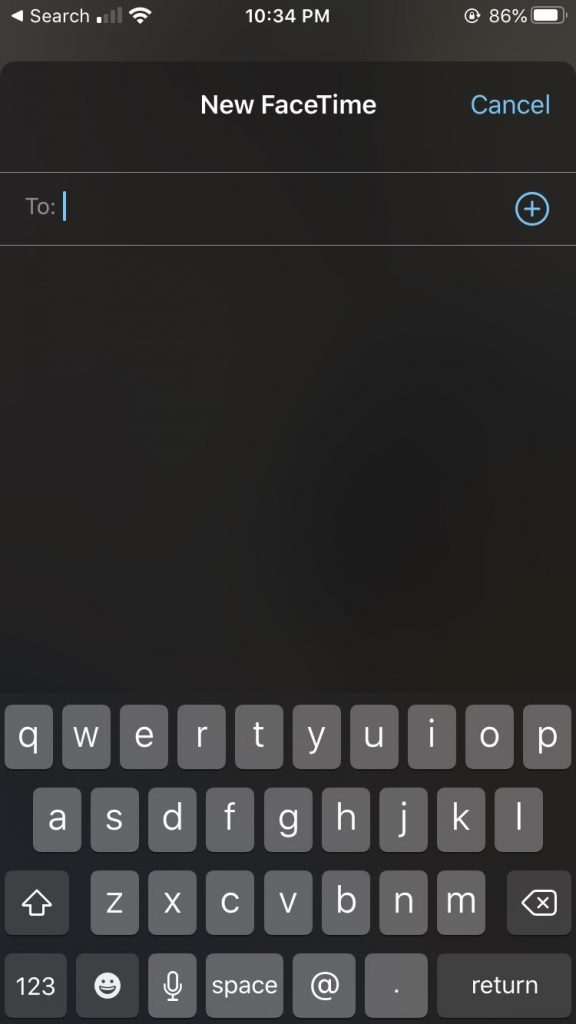 Facetime is the perfect app for people who want to unwind over a call and have a relaxing conversation. The application has a sense of familiarity with it, and many people are already used to making video calls from this platform. It is recommended us to people to connect with their friends and family who have an iOS device over facetime. The application is going to be your go-to tool during this pandemic if you love to talk to people regularly.
2. Zoom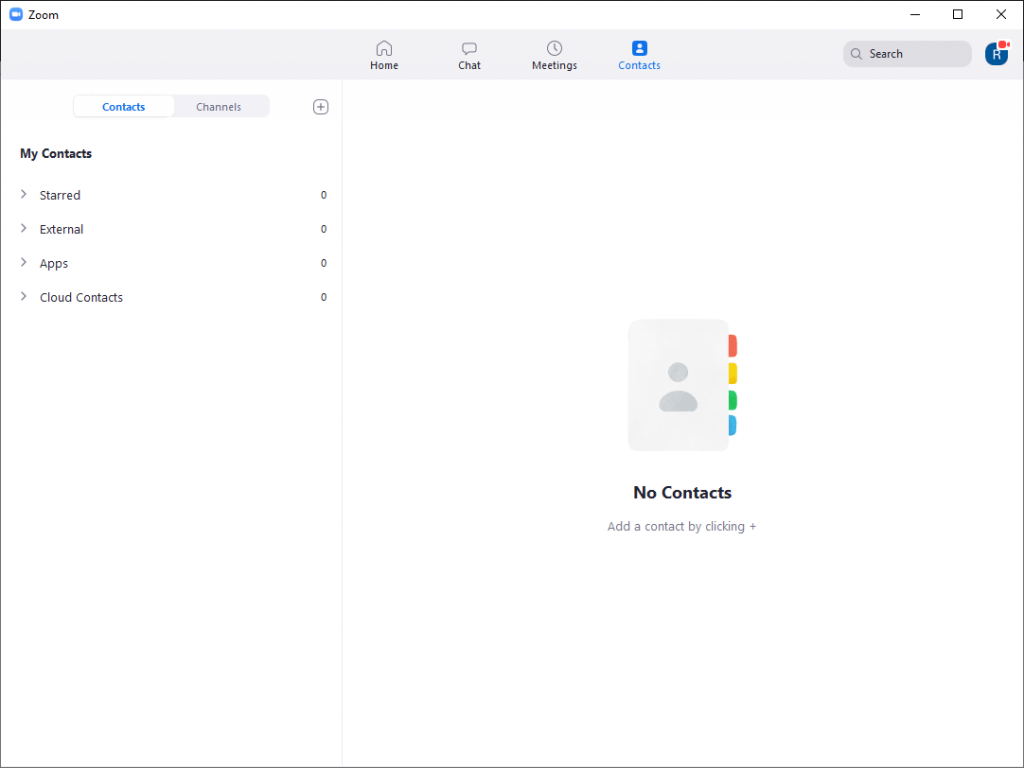 Zoom is a relatively recently recognized application. The features of the software are quite intriguing, and it certainly has a lot of usage potential. So far, however, people have only found it to be beneficial for large scale video calls.
If you want to connect with multiple people at the same time and have conversations, then the Zoom Application is the one for you. It offers streamlined connectivity throughout the platform, and it is the perfect place for you for professional work. Currently, it is being used Schools, Colleges, and Universities to provide the much-needed education during these difficult times. It is also a useful form of communication for businesses and officials who need to stay connected.
Final Words:
With this article, I hope we were able to clarify your doubts regarding both the applications. They are both unique in their way and have their features and perks. It all boils down to our use and personal preferences. Their functions are a blessing for all of us during times like this. I would thus suggest all of our readers to give both the applications a chance and try them out.