Apple launched a new feature in FaceTime known as SharePlay, which allows users to share their screen with other users on FaceTime. With this new feature, users can watch movies and photo albums and include others on a call to enhance the group discussions. 
Want to know how to share your screen on FaceTime? Follow our handy guide for quick sharing of the screen on FaceTime.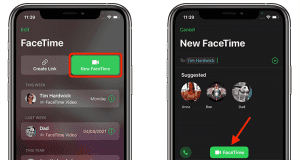 How to Share Your Screen on FaceTime On An iPhone Or iPad
Share screen following these simple steps: 
Begin a

FaceTime

call with your friend on your iPhone/iPad

Now tap on "

New FaceTime

" to "

add the person's contact"

with whom you want to share your screen. 

Start "

Facetime

" tapping on a button. 

On the top of the screen, you see the sign "

Share Content

." 

When you tap on the Share content, you see "

Share My Screen

". After the countdown, your screen will be visible to others. 

The person you have shared your screen with has to tap on "

Open

" to join the screen. 
With the screen sharing feature, you can easily share the screen to watch content such as movies or whatever you watch on your iPhone and iPad. Moreover, you can also swipe the caller's face in the left or right corner of the screen to have some extra screen space. 
How to Share Your Screen in FaceTime on a Mac
If you are using a Mac device and want to share the screen on FaceTime, then here are the steps to follows: 
Before you start screen sharing in FaceTime, foremost install MacOS 12.1 on your device. In fact, another participant also has to run a similar update MacOS 12.1 on their device. 
Start FaceTime with your friends on Mac.

Now select the app during the FaceTime that you want to show to your friends or other FaceTime participants. 

Tap on the

FaceTime

from the given

menu bar

, and after that, tap on "

Screen Share

". 

Now select any of the methods given to share the screen. 

Select

Window/Screen

, whatever the options suit you to share the particular app or the whole screen. 
You can also share any application following these steps. 
Now,

Share Window/App

, Tap on

Window

and move the pointer on the particular application for sharing 

Tap on "

Share the Window

" 
If you want to share the whole screen, then follow these steps: 
Share screen

selecting the entire screen. 

Now move the mouse's pointer across the screen and tap on the

Share Screen

option. 
You can share your screen with your friends like this and enjoy watching movies and other stuff together. Once you're done with screen sharing, tap on Stop Sharing to stop the Facetime call. 
Bottom Line 
So, here you go. Now, you know how to share your screen in FaceTime with your friends and other people, and let the fun begin. By sharing your screen, you can easily allow another person to watch movies, photo albums, and other content. 
The feature is excellent for group discussion and other work. However, if you are trying to share a screen on a Mac device, you must upgrade to the latest software. 
Also Read: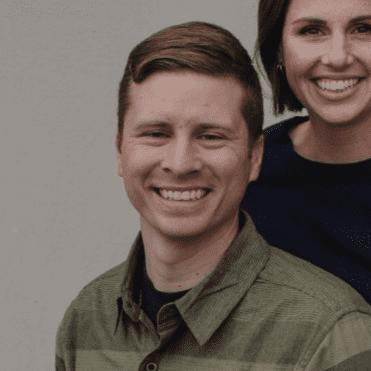 Hi, Welcome to Facetimeforpc Myself Edward, Author and Founder of this blog. Im an application developer and loves to code for software and games. I have started this blog with my friends suggestion as we faced some issues with facetime during our daily chats.