With the iOS 15.1 update, you get many advanced features, including FaceTime. The revamped design and features like SharePlay let you share content on FaceTime. With this cool feature, you can easily watch movies and favorite TV shows with your friends and loved ones.
So, get ready to watch your favourite movies or web series content on FaceTime using this coolest hack. Hold your breath for a while and learn how to use FaceTime to watch movies together. Let the fun begin.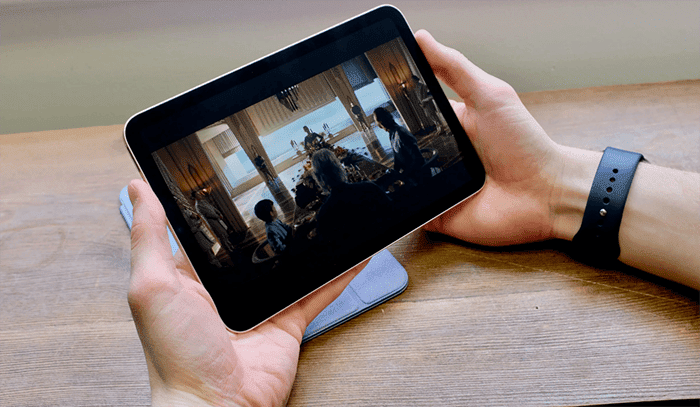 Things You Need To Watch Movies On FaceTime?
Before you move on to the guide to watch movies on FaceTime, do ensure to watch that you have these things:
iPad, iPhone, and other Apple devices need to update their software and launch iOS 15.1, tvOS 15.1, and iPadOS 15.1.
You need to sign in with your Apple ID on FaceTime
Both the participants must have an active subscription to the services like Netflix and others to watch content. Make sure the other person has an active subscription; otherwise, you aren't able to watch content
These are some things that allow you to share your content via SharePlay on FaceTime.
How to Watch Movies on FaceTime on iPhone/iPad
If you want to watch TV series and movies together on FaceTime using your iPhone/iPad and any other device, then here are the steps to follow;
Start FaceTime with Friends
Tap on the settings>FaceTime and then ensure that your FaceTime is turned on. Now, tap on the New FaceTime and choose the friend's contact with whom you want to share content. Make the video call tapping on "FaceTime."
Bing Movie/TV Show on Any of the Subscription
Swipe up dragging from the bottom to the top of FaceTime to watch a movie to visit the Home Screen. Now, open any of the movie subscription sites. If you are using the Apple TV app, open the video application and automatically choose SharePlay.
Select the particular movie and TV show that you want to watch. Now, play this video. Tap on SharePlay to share with friends.
Join SharePlay
You can join SharePlay to watch movies and video content via SharePlay.
Make sure the link created the host is not broken.
Now tap on the "Open," which is given next to the icon of join SharePLay on FaceTime.
Tap on the "Join SharePlay" once your video streaming app is opened.
Both the participants can watch the content together following this way.
However, only the host has the authority to play, pause and rewind the video. Some apps may require a subscription to ensure that other participants have the subscription and support SharePlay. If another participant cannot access the movie, they may need to subscribe to the channel to binge movies together via SharePLay.
How to Watch Movies on FaceTime on Mac
If you have a Mac device and want to enjoy TV shows and movies with your friends via FaceTime, you need to be sure that both the participant's access to the subscription of the OTT platform from where you are going to share content.
So, here is the stepwise guide on how to watch movies on FaceTime on Mac and share them with your friends.
FaceTime with your friends from your Mac device, Make sure the participant will answer the call.
Now, open the Apple TV app/any other subscription from where you want to watch the movies.
When the pop-up message appears, tap the "View" option or open the TV app or subscription.
Tap to join.
From the menu bar, tap on the "SharePlay.
Tap on "Close" from the menu bar once you are done with the movie.
Which Services Does FaceTime SharePlay Support?
In addition to the Apple TV and Apple Music, SharePlay also works for many other third-party movies and video sharing platforms. Some of the popular video streaming applications are as follows:
Hulu
Disney+
Paramount
HBO Max
MasterClass
Pluto TV
Twitch
NBA TV
TikTok
ESPN+
How Can Windows And Android Users Join Your FaceTime Watch Party?
Usually, Windows and Android users cannot join FaceTime watch parties. However, with the latest updates like SharePlay, which is supported in the iPadOS, iOS, and other devices of Apple, users can easily watch Apple TV and display content on the big TV screen.
Here is how you can do it.
Start the FaceTime app on your iPhone or other devices
Create the link to generate the link of the watch party. You can also invite your friends for a group FaceTime call.
Once your link has been created, tap on the "I icon" right next to the given Shareable Link.
Now, select the option "Share Link."
With the iOS share sheet, you will be able to share the link of the FaceTime watch party with different channels such as WhatsApp, iMessage, Messenger, email, and many more.
With the shared link, your friends will be able to join you to watch the party. However, you need to permit them to share before they binge.
Launch the video streaming supported application and choose different movies to watch together.
How to Turn off Video or Mute Yourself While on a FaceTime Call
You can follow these steps to turn off the camera and mute the call while on FaceTime.
How to Mute Call While on FaceTime
Tap on the screen to access the menu. From the menu, tap on the option "Window of Call." There is a mute button.
Tap on the icon, and your call will be mute.
With this option, you can hear the other person's voice, but they cannot hear your voice.
How to Turn Off Video While on FaceTime
Tap on the screen to access the menu. Go to the Window and drag the given gray bar on the top side of effects, mute, flip, and other options.
There is an option of turning the camera off. Tap on it, and your video will automatically turn off.
How to Turn Off Video While On a FaceTime Call?
Tap on your iPhone screen to go to the FaceTime menu.
Swipe up in the upward direction to get more options.
You see the "Camera Off" option. Now, Tap on the option your video will be off while you are on a FaceTime Call. 
How to Use Siri to Place A FaceTime Call
Press & Hold the side or crown button and say, "Hey Siri."
Alternatively, Tap on the Siri widget to activate it
Now, Say "FaceTime with Selected contact."
Then Siri will initiate your FaceTime call with the contact name.
Frequently Asked Questions
Can you watch movies on FaceTime?
Yes, you can watch movies on FaceTime using the SharePlay option. We have listed the steps above about watching movies using SharePlay on FaceTime. Follow these steps and start watching content. 
Can I watch Netflix with someone on FaceTime?
Yes, you can watch Netflix with someone on FaceTime. For this, you need to go to FaceTime and create the link given in the drop-down menu and click on Sharelink. Now start FaceTime selecting the contact, sharing the link with the contact, and watching Netflix. 
Can you SharePlay Hulu?
Yes, you can SharePlay Hulu on FaceTime. Start a FaceTime call with your friends and launch the Hulu app. Tap the share button along with the SharePLay app.
Conclusion
So, here you go! Now you know how to watch movies on FaceTime with SharePlay. What are you waiting for? Just follow the steps and start watching your favorite movies using SharePlay. You can also do video calls and connect with multiple friends to have a group discussion like you do on Google meet and other video conference apps. 
Also Read: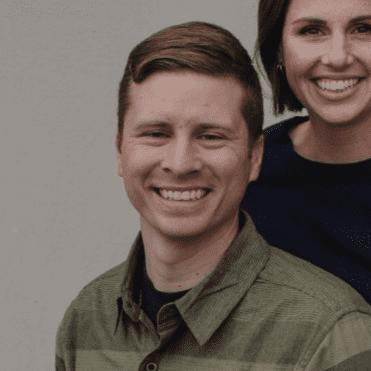 Hi, Welcome to Facetimeforpc Myself Edward, Author and Founder of this blog. Im an application developer and loves to code for software and games. I have started this blog with my friends suggestion as we faced some issues with facetime during our daily chats.